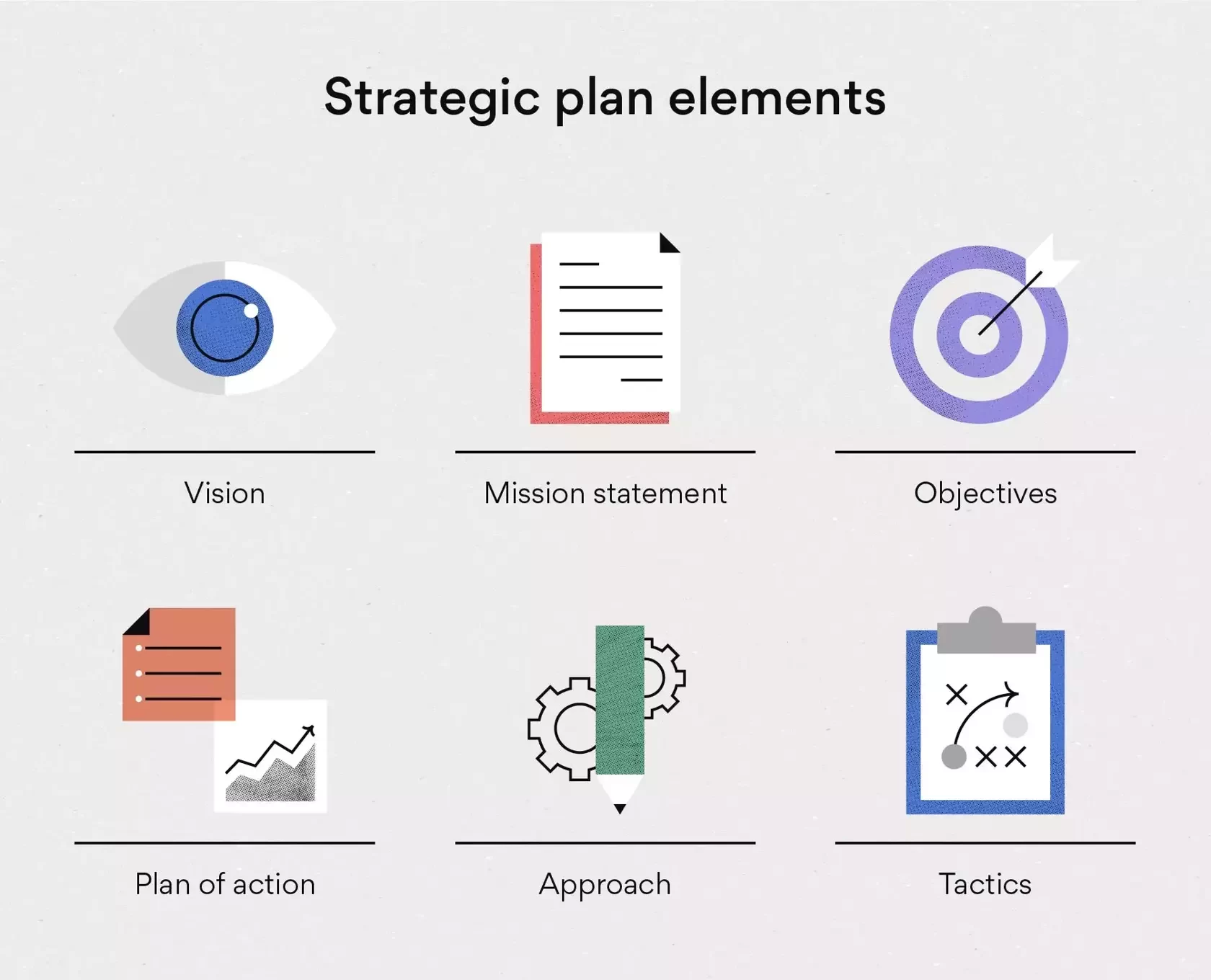 strategic planning & development
Strategic planning is the process by which organizations analyze the internal and external environments to formulate strategies and allocate resources to develop a competitive advantage. A defined strategic plan is essential for companies to reach their desired future state and generate above-average returns. It helps map out strategic objectives and growth metrics
Helps align all people at the company around a common purpose and define the direction your business takes.

Increases operational efficiency.

Gives you a sense of control over your future.

Draws attention to biases and flaws in reasoning.

Creates one, forward-focused vision that can align your company and its shareholders.

Makes your organization proactive rather than reactive.
What is the difference between strategic planning and operational planning?
Strategic planning and operational planning are two types of planning that differ in their level, scope, and time horizon. Strategic planning is the process of setting long-term goals and direction for an organization based on environmental scan, SWOT analysis, vision, values, mission, and objectives. Operational planning is the process of developing short-term plans and activities to achieve the strategic goals, such as programs, policies, procedures, and resources The two processes should be aligned and complementary to each other for better performance.
Strategic planning & development
Download a PDF File containing full information about strategic planning and development 
Have any Questions? contact us Today!